About Capability Statement Lab
We Are A Young Team And Always Committed To Your Satisfaction With Every Order.
How we start our Journey!
"HERE'S A LITTLE MORE About Capability Statement Lab​".
With over 5+ years of professional experience as a Business Analyst in the Mohali IT Part (India), I have worked with re-putative Software company. After that, with a team of four best friends, we start a new team called Little Giants and been servicing small to medium size business for 5+ years. Now we have launched our new website i.e. https://capabilitystatementlab.com/ that will help small business and non-profit organisations with the help of ready-made Capability Statement Templates.


Please visit our Template web page!
To create a powerful capability statement, join the
We Are A Young Team And Always Committed To Your Satisfaction. Don't Just Sit There! Start Getting More Professional Services Related To The Capability Statement.
7+ years experience with Software development company and help small to medium company as a Business Analyst. Broad understanding of current industry trends and IT best practices
Ability to simplify complex IT information and design clear, value focused messages to a variety of audiences under tight timeframes. Ability to think short- and long-term.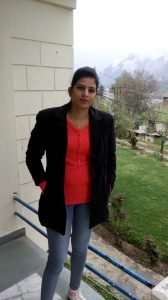 I will not just produce text and figures on paper, I'll give you a roadmap to follow - a document you can consult at any stage of your business development. I believe that quality is not an accident.
If you have queries About Capability Statement Templates, We would love to hear from you. Get in touch with us!

Let's create something awesome Capability Statement Templates Ever! Together
Start Your Free Consultation
Do You Need A Best Capability Statement Templates That Perfectly Fit Your Business? We tried hard to create awesome template designs and always ready to support you.